Improving Efficiency through Port Management Software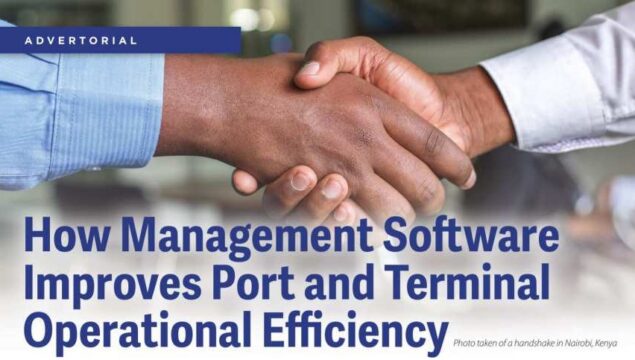 In an ever-changing, ever-evolving world, the importance of adaptability in business is fundamental to the survival and growth of any industry. Brewing developments in the maritime industry are challenging all stakeholders and companies to ensure maximum efficiency in all operations to meet the ever-growing global supply demand.
The Government of Jamaica is embarking on a Global Logistics Hub Initiative (GLHI) to capitalise on the trade and business opportunities that are expected from the expansion of the Panama Canal. Jamaica already has a buzzing maritime industry, which as a country is able to capitalise on its Kingston Harbour, which is the seventh-largest natural harbour in the world. With further expansion in the region, how then are companies preparing for more? What systems, materials, knowledge and software will be needed to ensure profitability and operational efficiency? Port and Terminal operational management is a key component for the prosperity of ports in the region. Choosing dependable, innovative simple and sophisticated software is a key step to assured success.
For decades, ADVANTUM has been providing port, freight, shipping and transportation companies management software services to improve their productivity. In Jamaica, specifically, these software services are integrated with the Port Community Systems (PCS) and Customs ASYCUDA software, providing an operation management software that have incrementally become a staple in the administration of services in the industry. With the increased demand on port efficiency and logistical proficiency, companies need to determine and employ the best management software to aid in operations. ADVANTUM offers a wide range of automated business management software to support every area of management equipped with features tailored specifically to suffice the demands of port and terminal operations.
The 24/7 nature of port and terminal operations demands an automated system that processes information timely and effectively to be stored, edited, converted, duplicated and shared. ADVANTUM Suite of applications is a comprehensive, cloud-based, multi-user software for air and seaport managers and companies, modules of which have been employed by major regional ports such as the Kingston Wharves Limited, Montego Bay Port of Jamaica and Barbados Port. The software allows for time-saving processes due to its comprehensive and detailed management of port operations.
In speaking with leaders in the industry, one conclusion was that a major challenge for port management was the minimising of processing times for documents and manifests across third-party systems as well as the regulation, tracking of vessel operations to the tracking of cargo, billing among other things. ADVANTUM has created client-focused solutions for these pain points mentioned and more in several ways through the ADVANTUM Port software.
It manages all sea and air cargo manifests, notices and other documentation through an automated process which utilises EDI exchanges that enable electrical transmission interfaces with relevant stakeholders, which reduces double work and improves workflow. It also allows for electronic manifests to be submitted to Customs and other relevant stakeholders.
Plans and manages vessel operations, tally vehicle and container discharge and load lists and handles container, bulk or liquid operations.
Provides proforma generation, invoice billing and accounts receivables tracking.
improve accountability of cargo, vessels, tracking and more.
Manually completing and executing such tedious vessel scheduling and cargo management systems on a 24/7-time frame is a time-consuming, ineffective approach. Employing management software like these is a forward-thinking move to future growth.
ADVANTUM Port creates automated reports for auditing, real-time reports on inventory status and quantity, automatic update of container status, records and tracks container gate movement, generates container gate passes and manages stowing of cargo based on defined yard or warehouse locations.
It also optimises the space in your yard or warehouse through the real time cargo and container tracking, schedules containers to be stripped and tracks quantities for Consignee and assigns charges based on what has been removed from the yard or warehouse.
The advantage of employing this flexible software, aside from its efficiency, is the backing of a reliable team of professionals who are readily available for on-call support.
As ports and terminals seek to advance themselves and attract more business to the region, it is crucial to research and attain the tools and software needed to get the job done the right way.
For more information about how ADVANTUM software solutions may help to improve your business and fulfil its highest potential,  email us at contact@advantumpcs.com, or call us at 876-923-7022.
Originally published in Portside Magazine Issue 2, 2022